Data Science 101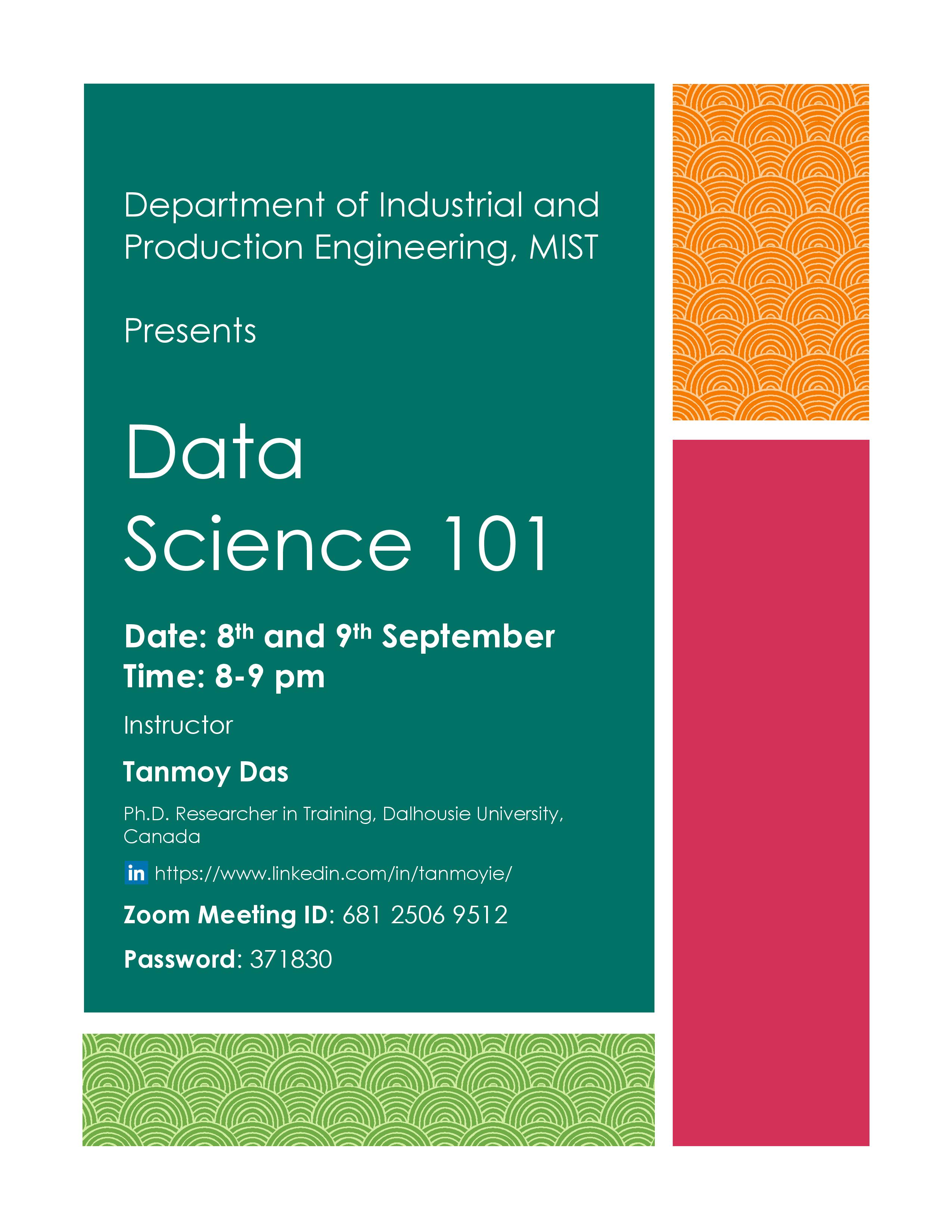 As-salamu alaykum
Hopefully, everyone is safe and sound.
Department of Industrial and Production Engineering is hosting a Workshop titled "Data Science 101".
It is almost impossible to escape the topic of Data Science. While the core of Data Science has remained the same over the last decade, it's emergence to the forefront is spurred by both the availability of new data types and a true realization of the value that it delivers. In our session, we will provide an overview of data science, the different classes of the machine learning algorithms, and deliver an end-to-end demonstration of performing Machine Learning.
Instructor:
Tanmoy Das
PhD Researcher in Training, Dalhousie University, Canada
Masters in Industrial Engineering, Florida State University, USA
LinkedIn: https://www.linkedin.com/in/tanmoyie/
Event Date: 8th & 9th September 2020
Event Time: 8-9PM
Registration URL: https://forms.gle/5eFaxT6vn5DVgHeSA
Zoom Meeting ID: 681 2506 9512
Password: 371830
Zoom URL: https://bdren.zoom.us/j/68125069512…
* Certificate will be provided